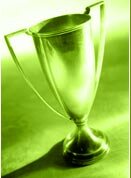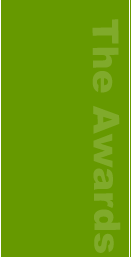 Each level of the Ultraweb Award represents hard work, quality, and substance on the Web. The "World's Top" Level 4 Ultraweb Award is the most select website award available on the World Wide Web. Since 1999, five websites out of thousands of applicants have qualified for the Level 4 Award. The Level 4 winners include the Turner Classic Movies, The Mesoamerican Ballgame, Select Italy, Twenty Voices, and The Jerusalem Archaeological Park. The "World's Top" Level 3 Ultraweb Award is not far behind, with less than two percent of all applicants receiving the award. Here are the specific levels you can earn and descriptions of their significance.
World-class websites combining universal content, professional design, and flawless technical operation may earn this award. [Score: 100%]


Top websites exhibiting beauty in design, depth of content, and precise technical operation may earn this award. [Score: 95 - 99%]


The Ultraweb Level 2 Award symbolizes high quality content, good design, and proficient functionality.
[Score: 90 - 94%]


The Ultraweb Merit Award symbolizes quality, effort, substance, and potential. [Score: 80 - 89%]
The Ultraweb Award graphics may not be displayed on any website that does not appear on our winner's archive list. These graphics and all other materials on this site are subject to copyright law. Copyright © 1999-2007 Ultraweb Awards. All rights reserved.