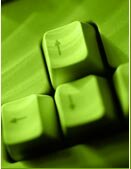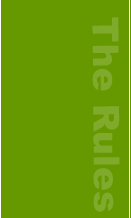 Before submitting your site for review, please insure that your site meets the following basic requirements. Note that these are basic requirements and not evaluation criteria. Sites meeting each point below do not automatically qualify for the award, but are eligible for review under the evaluation criteria found on the evaluation information page.

Your site must:

be suitable for general audiences to view;

meet applicable copyright laws;

contain a privacy statement if it asks for personal information;

be in English (or have an English version); and
be registered under a unique and independent domain.
You must own the website and be at least 13 years old to apply. See COPPA for more information about protecting children online.

Your site cannot:
reside on a server that requires the display of ads;
be registered or located as a sub-domain;

contain any "pop-up" or "pop-under" ad windows;

require a membership fee to view any of its pages;

contain illegal, pornographic, racist, profane, obscene, or hateful content, or piracy, hacking, viruses or worms, or have links to such content; or
show any material deemed offensive or inappropriate by Ultraweb Awards.
We do not review "stand-alone" website award progams. Further, subparts of websites are not eligible for an Ultraweb Award. For example, microsoft.com/BusinessSolutions is not eligible, but microsoft.com qualifies for review.
Important Notes: 1) If your site wins, it will be listed on ultrawebaward.com/winners.asp within 6 weeks from the date of your application. 2) If you do not receive the Ultraweb Award this time or if you win the award and you would like to apply for an upgrade, you are welcome to reapply one year after the date you submitted your application. 3) Websites that are redesigned after winning the Ultraweb award are removed from the winners' list, but may be resubmitted for a new award.